Science

: (first circle)

Need for lesson - A calendar and Signs of Summer card set.
Index File Card
can be pasted onto an index file card for quick reference
---
Science 78

Well boys and girls we are about to finish our school year. Let's look at this calendar and see how long we have been together. We are going to talk about the History of our school year together. School started back here in August. We've had the months of September....(continue using the calendar to show the months you've been in school up to where you are now). Isn't that wonderful. Think of all the things we've learned and had fun doing together. Can you think of anything that you really liked that we did during all these months together? (Highlight special days)
Well the school year is almost over. A new season is coming. It is the season of Summer. Some children continue to go to school in the Summer while others do not. It is often a time for vacations. We talked a little about Summer in the past. What is it like in the Summer? Summer is fun time because the weather is warmer and many people enjoy being outside doing outdoor activities. Can you think of some fun things to do in the Summer?
Let's look at some pictures that show us the signs of Summer, or how we know it is Summer time. What are some things you enjoy about Summer? As the school year ends, Summer will be on its way soon. Graduation is something else that happens at the end of a school year for most children and teenagers as well. (Talk about your school plans if any for graduation) It is a time to celebrate the finishing of a special school year before you move on to the next one. This is an exciting time of the year.
---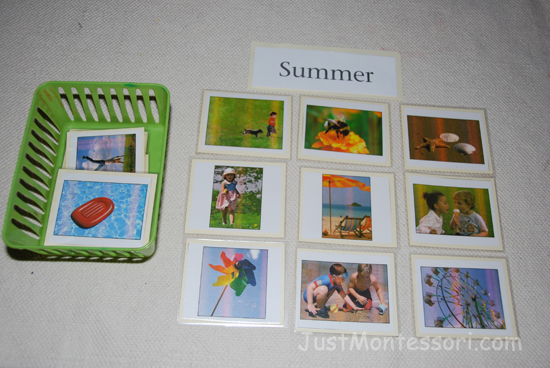 Signs of Summer
Additional Work

:

Summer Sensory Tub - Fill a small tub or a table if you have one with Summer objects mixed in with yellow colored rice. Objects can be things like small pails, hats, a sun, an empty sunscreen bottle, etc.
Practical Life

:

Sunglasses Cleaning - On a tray have a pair of sunglasses, a small towel, and a small water bottle.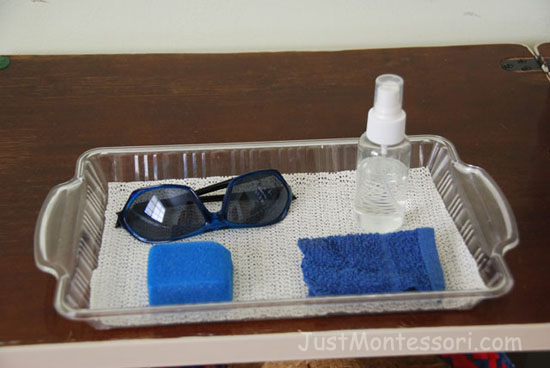 Sunglasses - Cleaning
Art

:

Sun Hand Prints - Have pre-cut yellow and/or orange circles that children glue onto a piece of white or blue paper. Paint the chidren's hands yellow and orange. They can then make 'hand print rays' around the cirlce.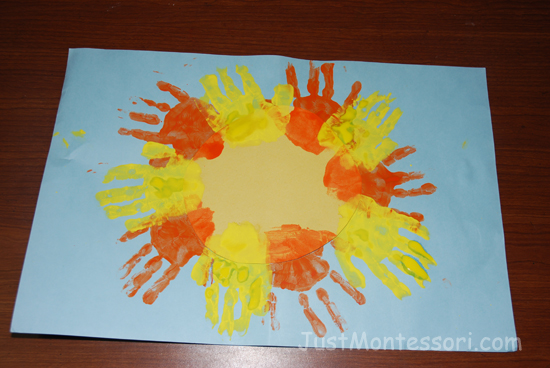 Sun Art
Songs/Poems

:

Swimming

Swimming, swimming, in the swimming pool
Breast stroke, side stroke, fancy diving too,
Oh, wouldn't it be fun if we could go swimming too?
Second Circle

:

Need for Lesson - Any books of your choice to use with art activities.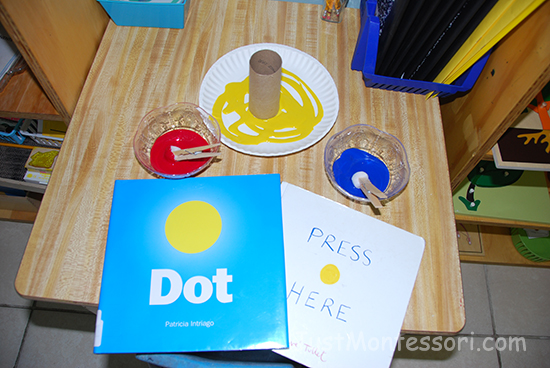 Books with Art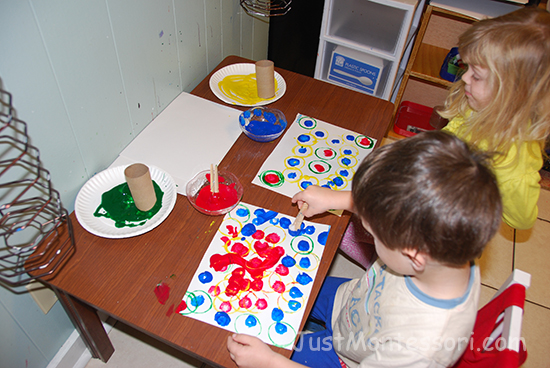 Dot Art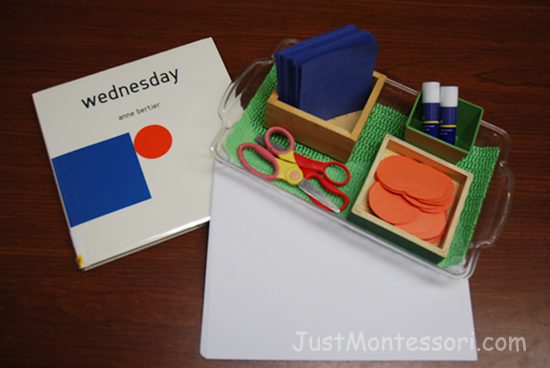 Book with Art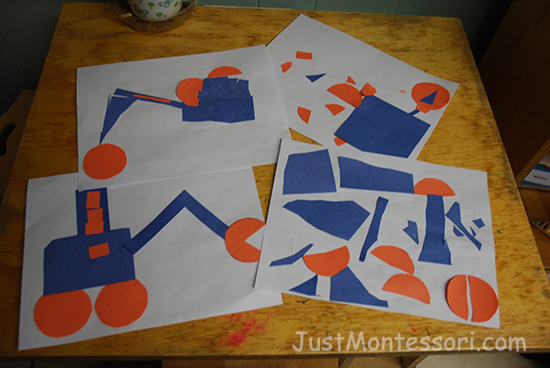 Art