Art

: (first circle)

Need for lesson - Renoir Art set and Mary Cassatt Art set (MontessoriPrintShop.com)
Index File Card
can be pasted onto an index file card for quick reference
---
Art 12
We have talked about the artist Monet. He was an Impressionist artist. Two other Impressionist artists were Pierre-Auguste Renoir and Mary Cassatt. Renoir was born in France just like Monet was. Monet was one year older than Renoir. He started painting in a porcelain factory where he painted fine china. When he began to paint pictures his favorite subjects to paint were people. He painted children, flowers, and beautiful women. He also did some paintings of beaches, cliffs, forest, and mountain scenes.
Mary Cassatt was a little younger than both Monet and Renoir. She was born in North America, not Europe like the Monet and Renoir. She traveled to Europe when she was a little girl and moved there when she was older. She moved there to study art and painting. Cassatt painted many pictures of mothers and children together. Let's look at some of their paintings.
Demonstrate Art cards.
---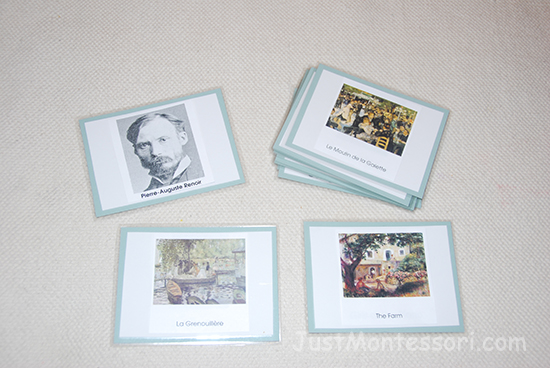 Renoir Art Set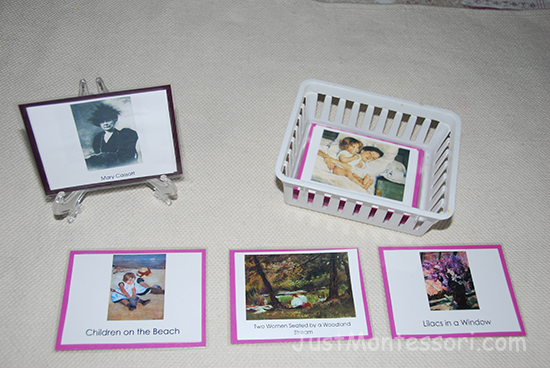 Cassatt Art Set
Additional Works

:

Renoir and Cassatt Watercolor Painting (from Art Masterpieces to Color)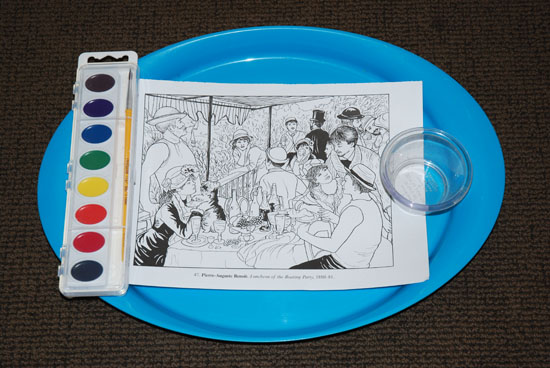 Painting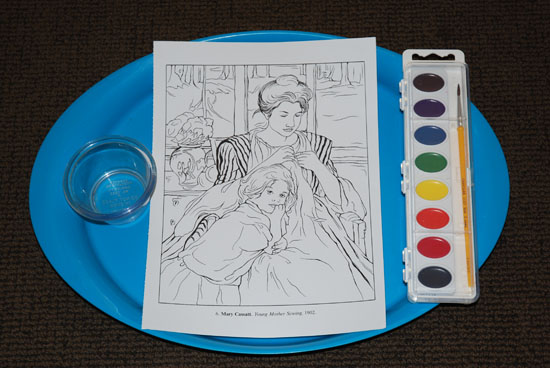 Painting
Second Circle

:

Have a review and discussion about Africa. Read the story "It Takes a VIllage".
Art

:

African Village - These are pictures the children can color and glue to make a village scene. They are from the book "Patterns for World Cultures".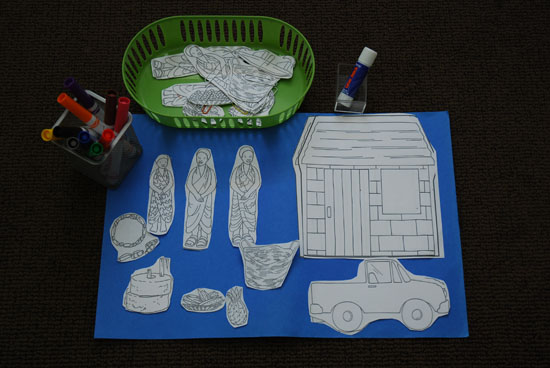 Art Activity