At the beginning of the week we discussed the parts of a root and what the roots do to help plants. We had a review of this today and talked about the stem and what stems do. We have some celery stems in a glass with blue colored water to see the stem carry the water up to the leaves. The lesson on roots is found in Week 6 Day 4 of the curriculum pages. We also started to add pieces to the body outline. I traced one of the girl's body on a piece of bulletin board paper and so far we have added the bones, lungs, and brain. We have a lesson on the various parts that we add to body outline. We started with the bone and had a lesson on
our skeletons. This can be found in Week 6 Day 2 of the curriculum. During the discussion about our lungs, each child had a small paper bag which we took deep breaths in and out of to 'see' the lungs working. We will soon add the muscle, heart, stomach, and veins and arteries.
At the art table, Miss K set up two pumpkins for the children to paint. To the paint she added some pumpkin spice which left a nice smell on the pumpkins they painted. It was really neat!
Here are some photos to enjoy!
Celery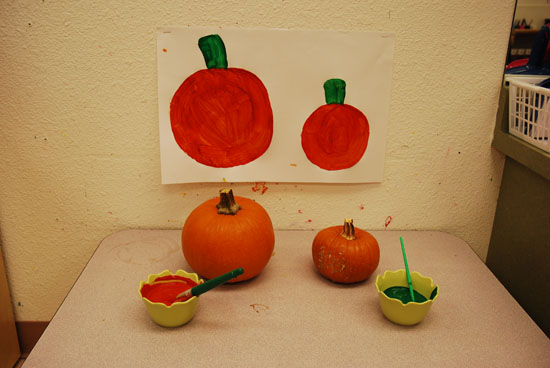 Pumpkin Painting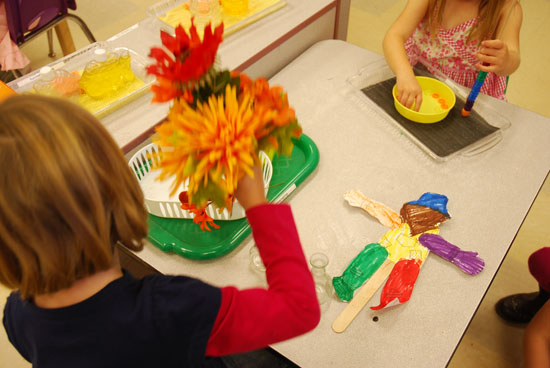 Flower Arranging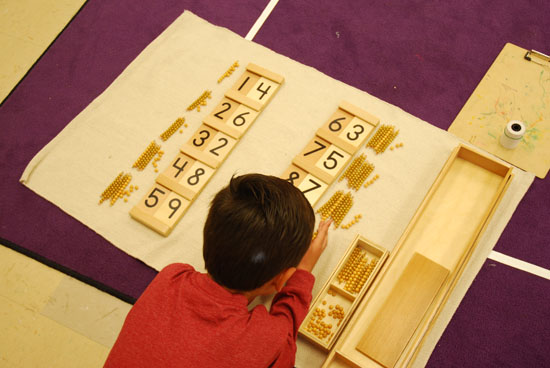 Tens Board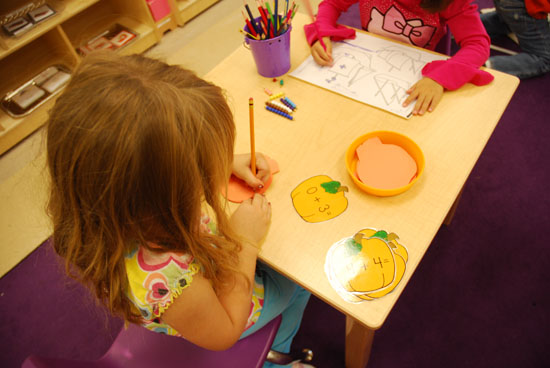 Simple Addition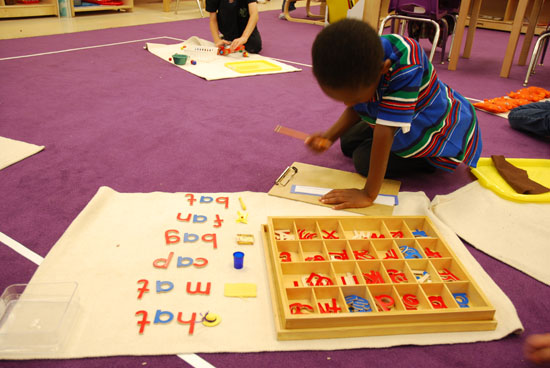 Objects and Moveable Alphabet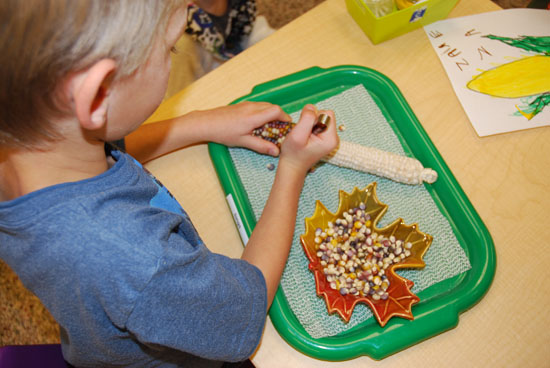 Corn Tweezing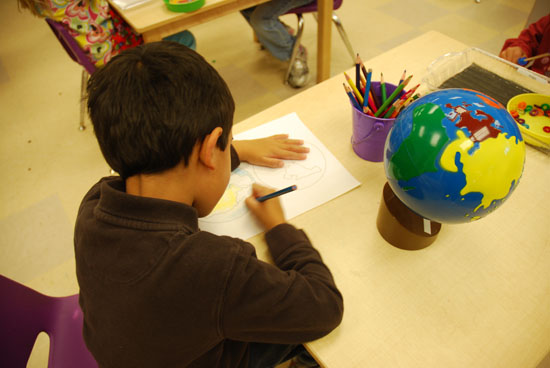 Continent Coloring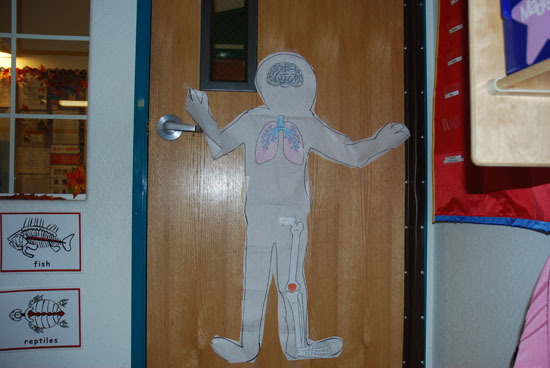 Body Outline