The new school year is here and that means getting the classroom ready. I was able to prepare many things at home such as name cards (various sets: name tracing, saving work, cubbies, and welcome train), copies of worksheets, writing paper, art, etc. Also making new materials, cutting paper for language booklets and metal inset work. The list goes on and continues throughout the school year. Having many things before the actually classroom set-up was very helpful as I only spent about 15 hours to put the room in order and ready.
Here are some photos of the changes from the Summer School arrangement to the Montessori Environment for the upcoming school year.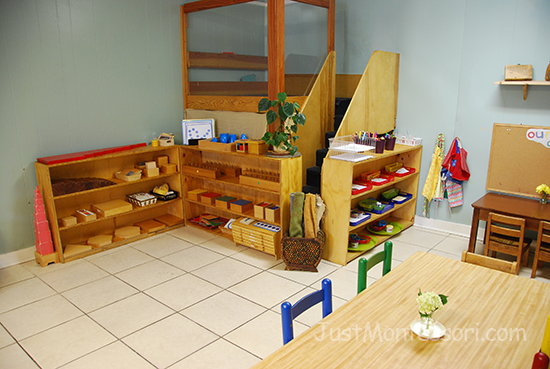 Sensorial and Art Shelves
Practical Life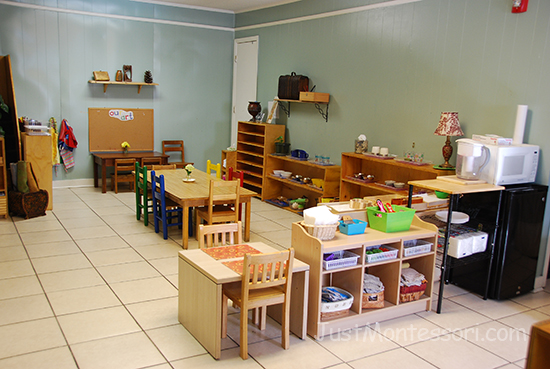 Practical Life(with water work shelf) / Art / Snack Table / Cleaning Materials Shelf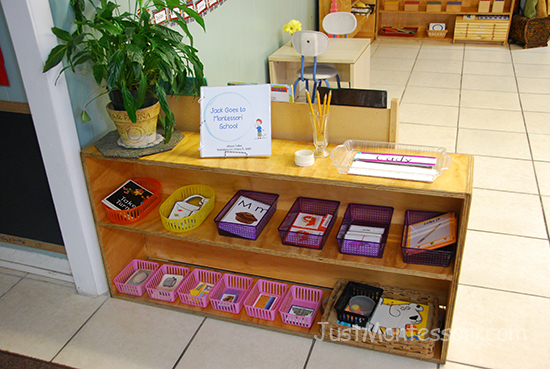 Pre-Language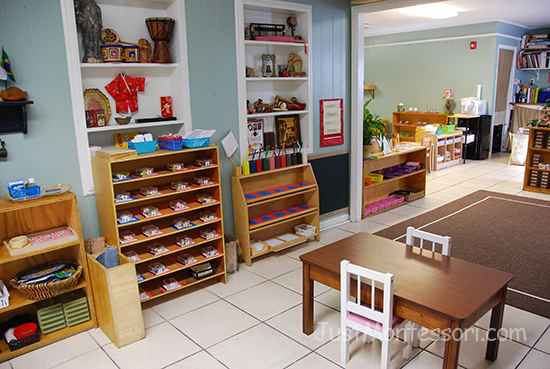 Language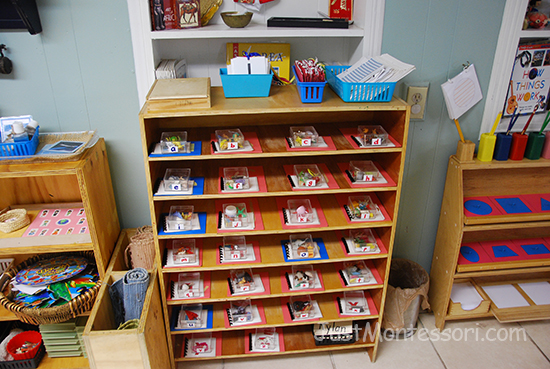 Sound Table Materials Shelf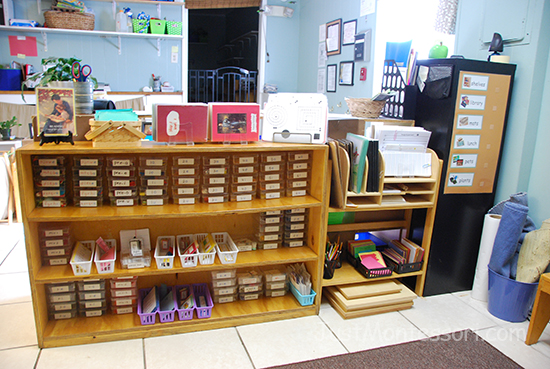 Reading Program and Writing Shelf
At this time, I only set up part of my Reading Program materials. This is what would be considered Three Letter (pink) and Four letter (blue). I did place some phongram boxes and card sets out as well, but not all (green).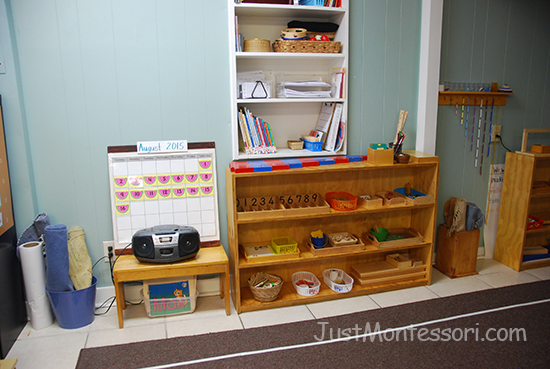 Math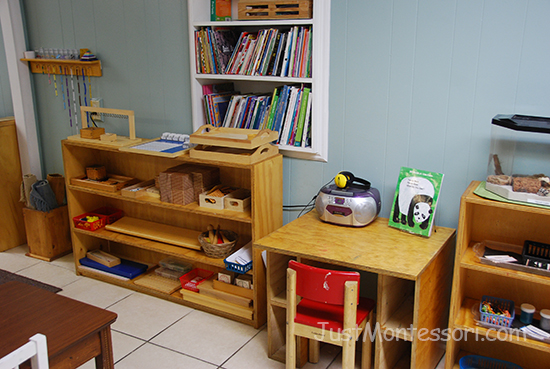 Math (Fraction Frames are being repaired, so the stand for them is empty right now)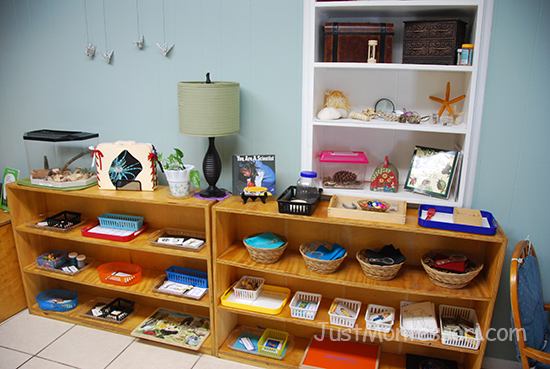 Zoology and Science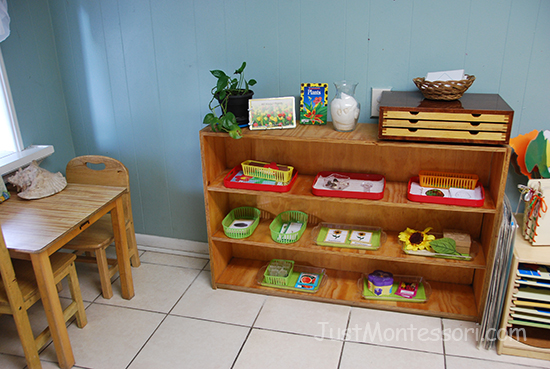 Botany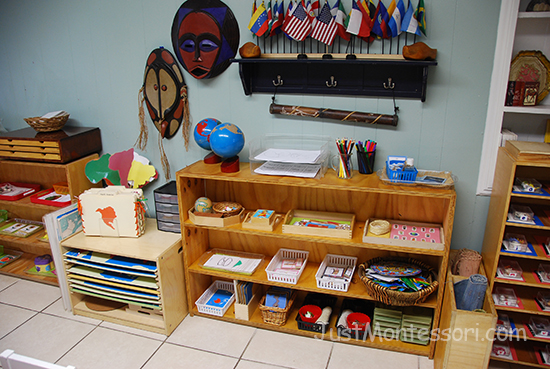 Geography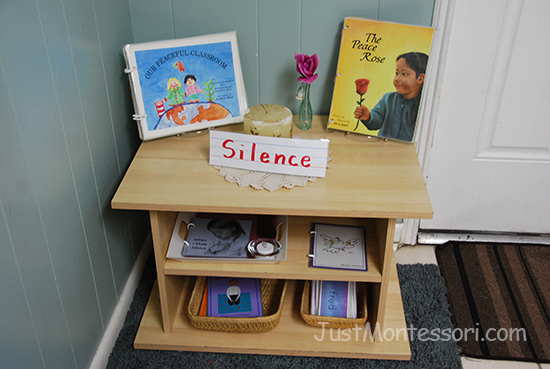 Peace Corner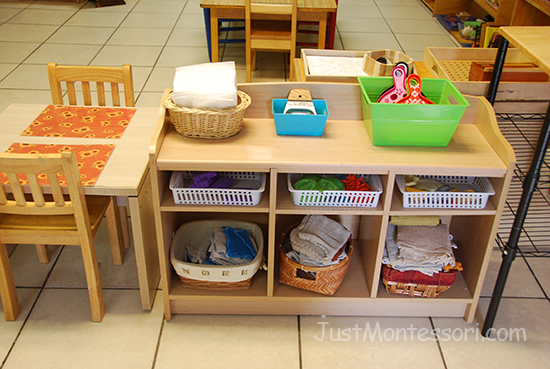 Cleaning / Resource Area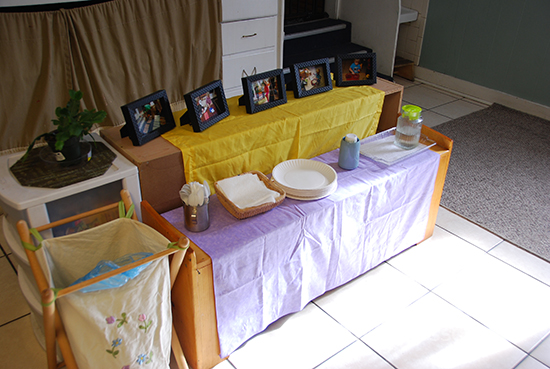 Snack/Lunch Supplies
Behind the shelf Iike having frames with pictures of the children that I change out regualrly. The only area not shown is the Library. It came out blurry. It sits behind the Pre-Language shelf facing the Senscorail area.